Visonic Wireless Alarm Panel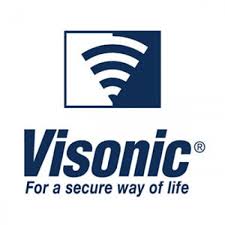 Visonic
Visonic is a world leading manufacturer of wireless alarm panel and it recently became a subsidary of American MNC Tyco. Visonic panels have been in the Singapore market for over 10 years, with numerous installed sites and is well known for its stability. Its latest 3rd Generation panel - the PowerMaster - is packed with the latest technology from years of experience and it won the Merlion Award (Gold) at the Safety and Security Asia 2013 Exhibition.
PowerMaster (PowerG Technology)
The PowerMaster Panel is packed with the latest technology to provide the highest possible level of stability and reliability. Some of the features include:
• Full two-way communication to ensure there are no lost alarm messages
• Multi-channel, Frequency Hopping Spread Spectrum (FHSS) technology that overcomes
frequency blocking and interference from wireless home appliances
• Devices dynamically optimize their route to the control panel to avoid RF interference
• TDMA synchronized communication technology eliminates message collisions
• AES-128 encryption protects against powerful analysis tools and digital attacks
The PowerMaster Panel has also enhanced range so that for most residential housing it would no longer be necessary to use signal repeaters to boost the range.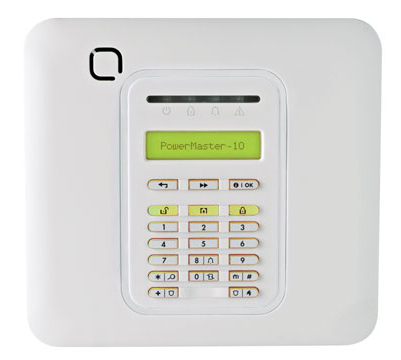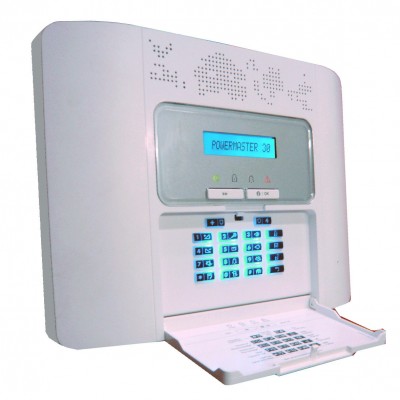 The PowerMaster 10 (left) is capable of managing 30 zones while the larger capacity PowerMaster 30 manages up to 64 zones.
PowerMaxExpress Panel
The PowerMaxExpress panel is a cost effective panel for users that do not have to stringent requirements. The PowerMaxExpress manages up to 28 zone using the PowerCode technology. It is a time tested panel offering a reliable solution that is suitable for most users. PowerCode sensors and remote controls comes with unique 24bit IDs which are registered with the control panel. This means that a burglar cannot easily clone or bypass the sensors.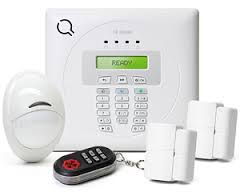 Easy Installation
One key advantage of the Visonic solution is that all their panels are easily installed and all sensors are wireless. This means that Visonic solution is ideal for homes that are live-in or when you are replacing aged alarm systems. No unsightly cabling or messy, dusty hacking to conceal cables are required. All Visonic sensors run on replaceable batteries that last up to 3 - 5 years. Most homes can be fully installed and secured within 1 single day.
Does your existing Alarm System actually works?
When was the last time you actually used or tested out your alarm system. Traditional wired systems gives limited indication of its own system health. With Visonic alarms, its diagnostics allow you to test your system yourself or you can engage us to verify your system. Further the system constantly check that the status of all sensors and will inform you if any sensor is having a low battery or if they have been inactive for too long.
Self or Central Monitoring
Visonic wireless alarm system can be configured for self or central monitoring. If you are using self-monitoring, the system will call you on your phone each time it is triggered. The system can accept up to 4 different telephone numbers (both land lines and mobile phones) and it will call each number for 3 times before moving on to the next number. If the first number answers the phone, then the system will not call the other numbers. If the first number does not answers, the system will move on to the second and so forth. Besides phone calls, you can also choose to receive SMS messages via a GSM modem.
In central monitoring, you can choose to sign-up with Certis cisco for their central monitoring options. Certis cisco offers a variety of services, including - monitoring (their staff will call you), unarmed and armed response and also key holding.